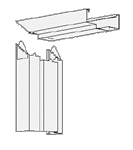 KNOCK DOWN CORNER
Easy quick and sharp mitered corners provide for rapid installation and assembly for a clean uniform appearance.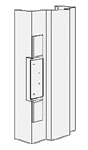 HINGE REINFORCEMENT
10 gauge high frequency hinge reinforcement with return bend for added strength.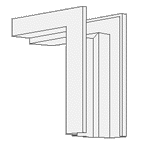 WELDED CORNER

Welded corners are ground smooth and prime painted (touched up) to provide a seamless look.